– Die tägliche Live Spirits Verkostungsreihe –
Euch erwartet ein digitaler Streifzug durch die Welt des Whisk(e)ys und der Spirituosen.
Vorgestellt werden Whisk(e)ys von Speyside, Islay, Irland oder den USA und deren stilistischen Eigenschaften, die charakteristisch für jede Destillerie sind. Die Geschmacksvielfalt von Whisk(e)y reicht vom torfigsten Whisky der Welt, über den bekannten Doublewood, bis hin zu beliebten Kreationen, die durch ihr Cask-Finish berühmt wurden. Aber auch Rum, Cognac und andere beliebte Spirituosen stehen im Rampenlicht. Die Symbiose traditioneller Produktionstechnik und Handwerkskunst mit modernen Kommunikationskanälen lässt eine neue Erlebniswelt im virtuellen Raum entstehen. Weiteres werden uns zahlreiche Experten mit ihrem Wissen rund um das Thema Whiskys, Spirituosen, Cocktails & Bars bereichern.
Seid live dabei auf unseren Kanälen von The Spirit Way of Life und verpasst keine neuen Episoden:
Episode 1:
Glenfiddich 12 – Our Original Twelve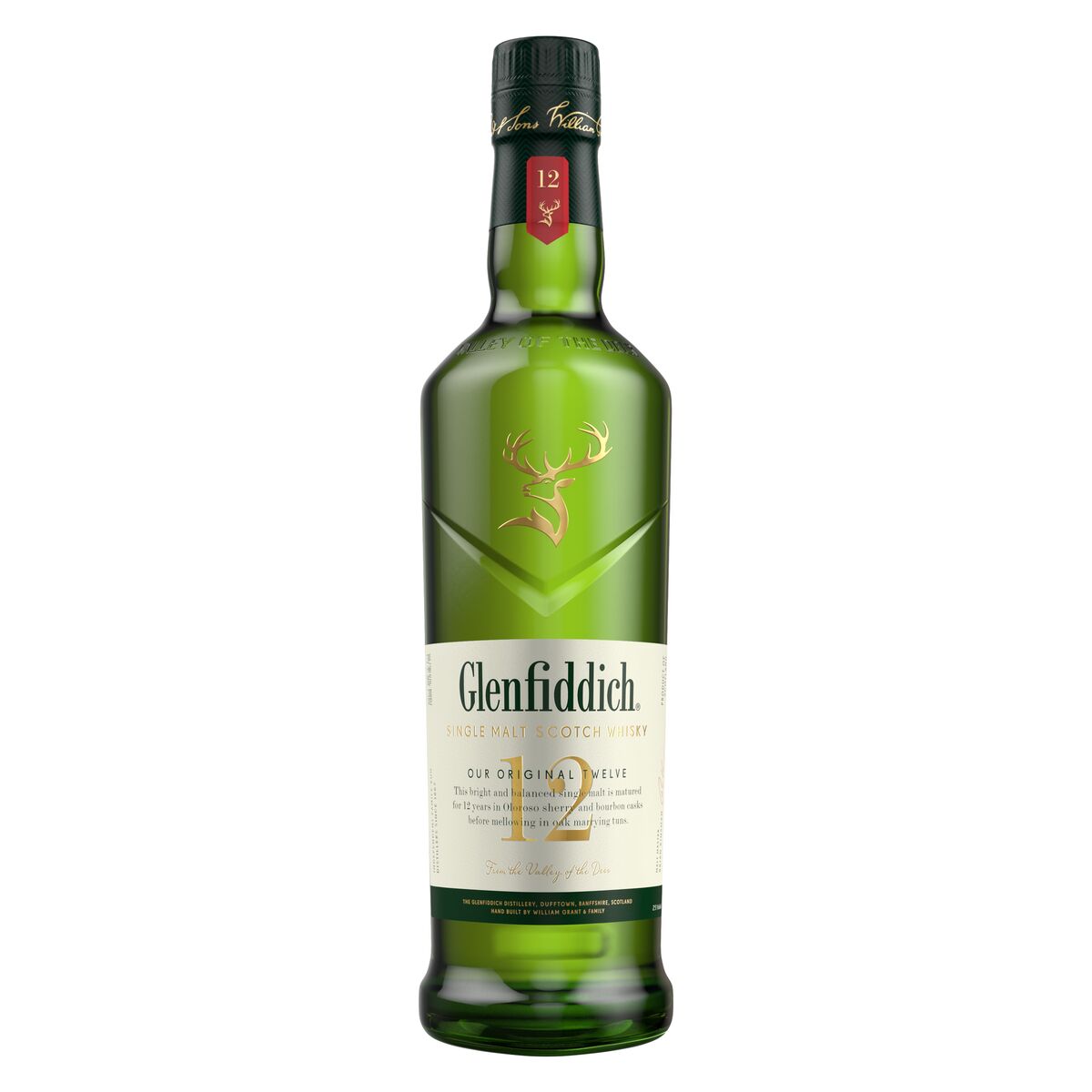 Frisch, harmonisch & weich
Die 12-jährige Lagerung in besten amerikanischen Bourbon- und spanischen Sherry-Eichenfässern verleiht ihm seinen einzigartigen, milden Geschmack, einen Anflug von Rauch sowie eine sanfte Eichennote.
Tasting Notes
Nase: leicht, frisch, süß, fruchtig, Birne, Eichenholz
Geschmack: trocken, birnenartig, ausgewogen mit leichter Torf- und Piniennote
Nachklang: aromatisch, weich
Buchen Sie jetzt eines unserer privaten Tastings und erfahren Sie mehr über die spannende Welt von Glenfiddich. Hier geht es zum Anfrageformular: